Pretty Face Manga
Masashi Randou, a teenage martial artist, is returning home from a tournament when his school bus crashes and bursts into flames. When he wakes up, it's a half a year later and his burned face has been reconstructed in the image of the girl in his pocket! The doctor, not knowing how Randou really looked, used the photo as the model for the plastic surgery, and now Randou looks like his girl classmate Rina Kurimi, who he secretly has a crush on...
Age rating: 21+ (May contain bloody violence, bad language, sexy scene).
Genres : Adventure, Comedy, Romance, Shounen.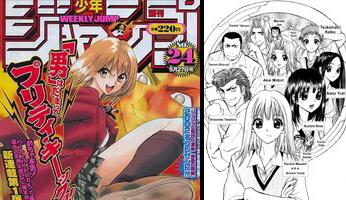 Volume 1
(right click, save as..)
Chapter 1a
Chapter 1b
Chapter 2
Chapter 3
Chapter 4
Chapter 5
Chapter 6
Chapter 7
Chapter 8
Note: Plz download one file at a time!